Accesible Minds drafting VPAT Service
Accesible Minds drafting VPAT Service
Voluntary Product Accessibility Template (VPAT) is a standard template created by the U.S. General Services Administration and the Information Technology Industry Council. It is an essential tool for determining whether a product complies with Section 508 accessibility standards. In order to determine if a technical standard is completely supported, not supported, or not applicable, an evaluating corporation, government, or non-government organization uses the VPAT to examine each technical standard and assess the indicated products and services.
There are four versions of the VPAT:
VPAT 2.4 Rev 5O8: It is the U.S Federal accessibility standard
VPAT 2.4 Rev EU: It is the European Union's "accessibility requirements suitable for public procurement of ICT products and services in Europe"
VPAT 2.4 Rev WCAG: It is the WCAG 2.0, WCAG 2.1, W3C/WAI's recently updated web content accessibility guidelines.
VPAT 2.4 INT: It incorporates all three of the above standards.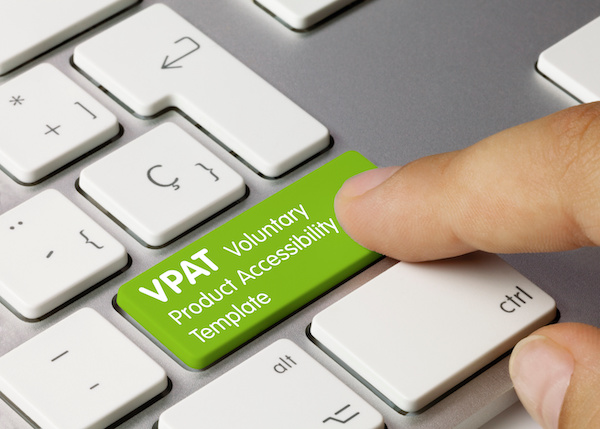 While the VPAT template can be downloaded easily from the ITIC website, filing it is a tricky task. And that's where we come in. Our team of experts at Accessible Minds are equipped with the required technical and accessibility knowledge to accurately assist you in filing your VPAT. With an expertise in Section 508 testing, we work with organizations by delivering a thorough audit of their products, identifying the accessibility difficulties, and developing VPAT's that match the organizations accessibility needs.