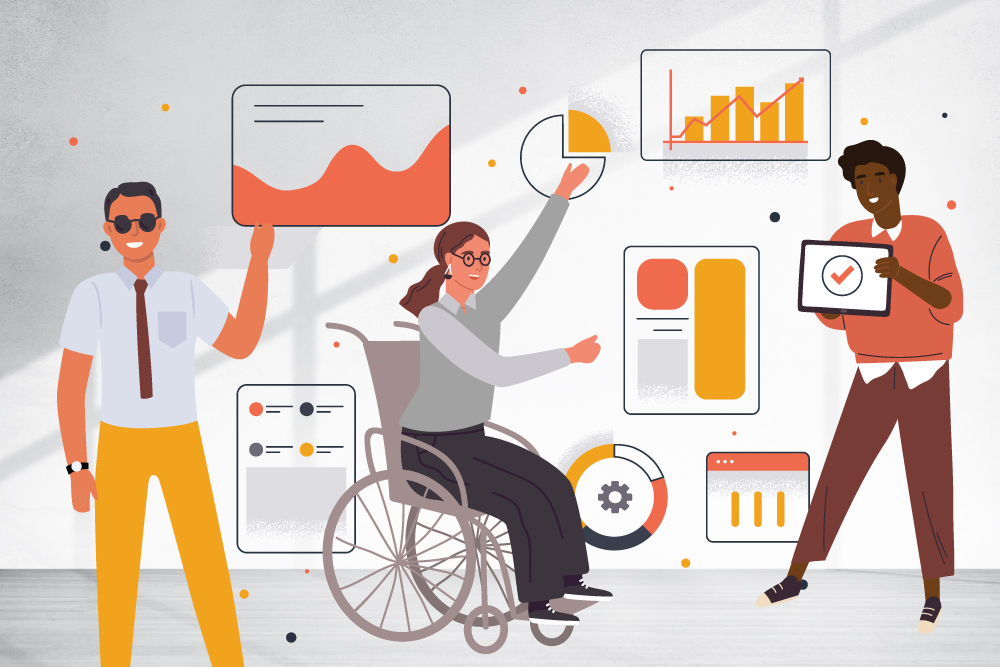 Document Accessibility Service
Documents Accessibility is just as important as web accessibility because offline resources are much valuable and instructive to the users. At Accessible Minds, our extremely effective document accessibility services make sure that your papers can be accessed by people who are blind, visually impaired, color-blind, or cognitively impaired. We use a variety of assistive technologies to ensure the holistic accessibility of documents as we are the experts at testing and remediation of PDF, Word, Excel, and PPT files.
The process of getting your documents accessible is simple. Just send us your document in any of the above-mentioned file formats and we will evaluate them and send you a free estimate. Then if you proceed we get to work and remediate your document to make it completely accessible.
According to W3C guidelines, every document on the website should be tested for accessibility before publication. Accessible Minds is here to help you with document accessibility services. Along with automated testing for document accessibility, we also perform manual testing like color testing, keyboard testing, and screen reader testing to find out accessibility issues.
PDF Testing: We manually check all the PDFs along with automated testing to find out how well it is crafted to meet accessibility compliance. Our document testing and remediation service fully check the document, generate the report and provide remediation and fixing as necessary.
Microsoft Office File Testing: Thankfully, Microsoft Office comes with an in-build accessibility checker. However, it cannot replace the requirement of manual testing. Our manual testing team which has specialization in document accessibility services check and notify of every single issue in the document.
Google Drive File Accessibility Testing: Google Drive comes with a drawback of lack of accessibility feature and inability to export accessible PDFs. Accessible Minds helps clients to test and fix accessibility issues in Google Docs, Google Sheets, and Google Slides.
OpenOffice and LibreOffice Testing: Both OpenOffice and LibreOffice don't have any automated testing tool. Our document accessibility testing and remediation service assist to find out all the accessibility issues and address them quickly and guarantee better accessibility for the documents.