Americans with Disabilities Act
(A D A)
What is
A D A

(Americans with Disabilities Act)?
Americans with Disabilities Act is created by the Department of Justice on September 2010. This explanatory information from the regulations addresses the scoping and technical provisions of the 2010 standards. It is a civil law that
prohibits discrimination against disabled people. It also helps in protecting qualified disabled individuals either permanently or temporarily.
What things does
A D A

(Americans with Disabilities Act) cover?
Americans with Disabilities Act covers a wide area of web accessibility such as checking the hyperlinks, designing articulation to ensure readability, images and text clarity, and alternative text in the images describing the content, use of clear terminology, etc. The Department of Justice clearly states that Title III is applied to websites. It also covers the areas like –intellectual disabilities, mobile disabilities, cancer, etc. It includes many public sectors area like-transportation, and public accommodations such as hospitals, schools, hotels, restaurants, libraries, and almost every public working area. In this standard, it includes the workplace accommodation for the disabled like providing wheelchairs, shelter for the service animals, and qualified interpreters.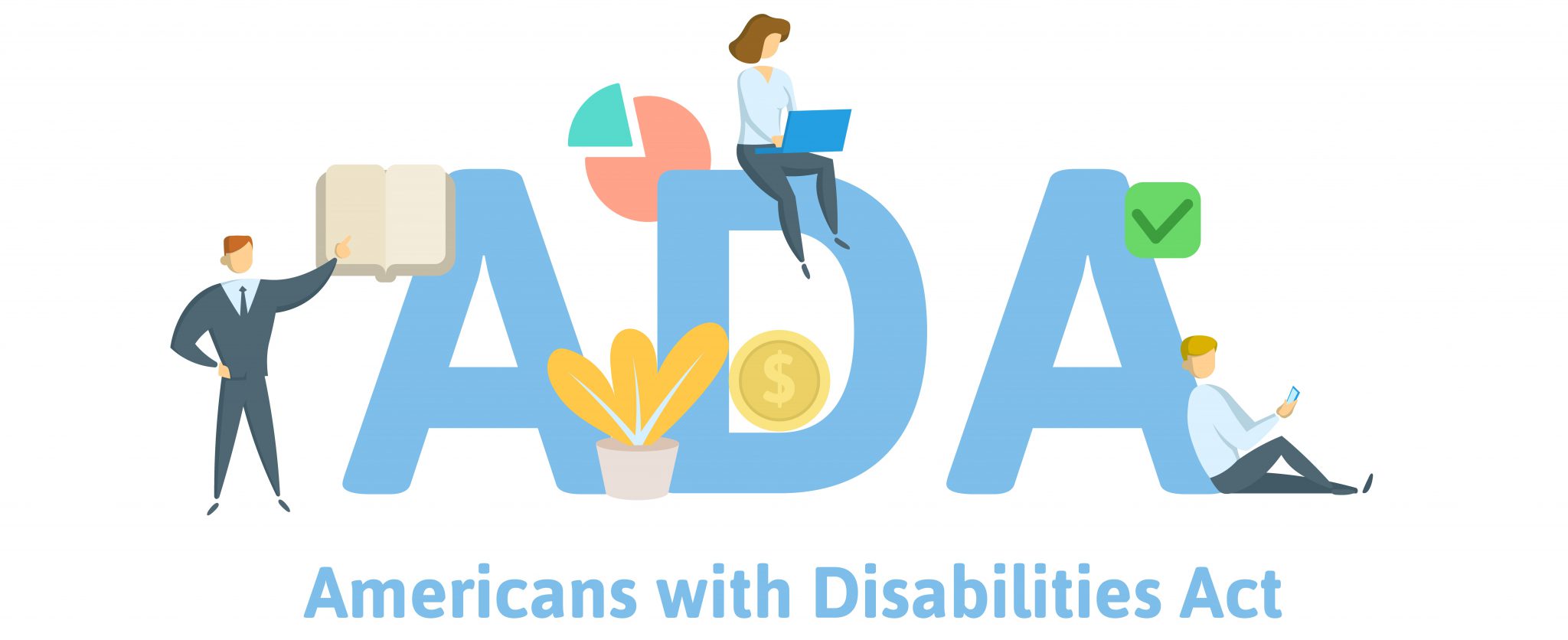 Who should have
A D A

(Americans with Disabilities Act) Compliance?
Americans with Disabilities Act is compiled for all types of businesses whether it is small-sized, medium-sized, or, any large-sized business for its consumers and working employees. Americans with Disabilities Act advises all organizations and corporations to self-monitor the web-accessibility standards and should also follow the WCAG Guidelines. It also affects public corporations like theaters, schools, agencies, government offices, etc.